you are here:
Contact
HIT ME UP!
I love meeting new people and now that you've found me, let's talk about your project! Use the form below to send me a message.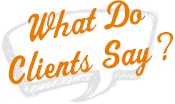 Quote Rotator
I started using Gravy Creative several years ago when I wanted to revamp my website. I told Amie the look and feel I was going for and she nailed it. Since then she has created a logo for another company I had, created marketing materials for both businesses and more. Amie is easy to work with, responsive and reliable. I highly recommend her!
Maggie, Whisked Away
Amie Sassman has done an exceptional job on every project she has worked on with us. She is one of the most reliable, efficient and easy to get along with designers we know. Responsible and intelligent, Amie never misses any deadlines and never omits any details, project guidelines and instructions are always followed. Creative, organized and a very reliable graphic designer who can handle any project, large or small. Has experience in some of the newest technologies of web design, just a pleasure to work with.
Nick Kubis, Director, New Business at NAK Integrated Marketing
Amie does great, creative work while keeping client's specified budget in mind. Always meets or exceeds expectations - always on time and takes full ownership of all of her projects. Would recommend Amie in a heartbeat!
Sara Sterling, Marketing Manager at Hilton
Amie, is very helpful. I enjoy working with her.
Ron Willingham, Authentic Salesperson
Amie is a pleasure to work with and is adored by her clients. She is creative and inventive and provides great value to my clients. She always is attentive to schedules, and also has a deep understanding of designing for personalURL campaigns. She has extensive experience in designing for print, for the web and the mobile web. I will conbtinue to use her and recommend her to my clients.
Bruce Vanderhaar, Director of Marketing at O'Neil Printing
We cannot say enough amazing things about Amie! She came in and rescued a failed website project and turned it in to something wonderful within weeks. If you have a bunch of lemons, she will make it into lemonade. Amie was responsive to all of our e-mails, phone calls, and was easy to work with. Her knowledge and understanding of how a website should work for a small business is wonderful and we would recommend her to anyone.
Hollie Margarella / Hollie's Helping Hands / Hollieshelpinghands.com
Easy to work with - beautiful work!
Kim Heredia, Kids at Hope